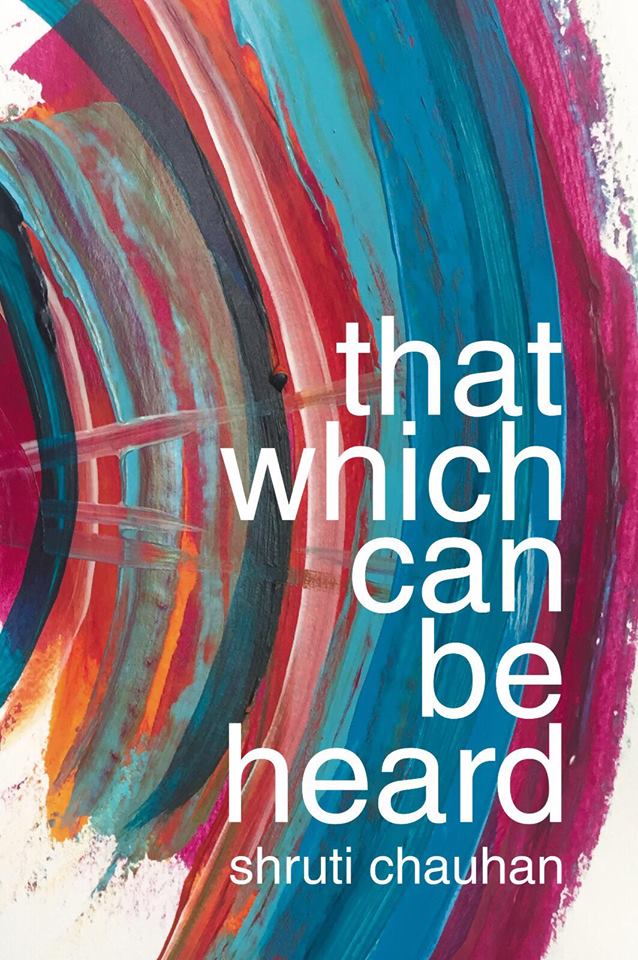 Shruti's new pamphlet, That Which Can Be Heard, is published with Burning Eye Books.
Its title taken from the meaning of her Sanskrit name, Shruti's debut bursts with the rich sounds and stories of her life as a British Indian woman. Lyrical, enchanting and heartfelt, That Which Can Be Heard moves between two cultures, between innocence and wisdom, between the past and the now.
'Shruti's work is exquisite. A still, clear voice.' – Jean Binta Breeze MBE
'Shruti Chauhan brings her whole heart to her words, introducing us to family members, friends and foes from across a life lived with an acute bilingual observation – beautiful work.' – Sabrina Mahfouz
My Asian Family - The Musical
Shruti wrote the song lyrics for the Century Films documentary, My Asian Family – The Musical, which aired on BBC Four as part of the Big British Asian Summer season. Directed by BAFTA award-winning director, Brian Hill, My Asian Family explores the life one Asian family made for themselves in Leicester following their expulsion from Uganda by Idi Amin. Three generations of the Thakrar family, old and young, sing of their story and the lives they lead now.
A 'joyful production' and a Top Pick of the Day – The Times
'A highlight of the BBC's British Asian Summer season' – The Telegraph
'a treat' – The Guardian
Publication
'Worlds' in Future anthology, The Emma Press, forthcoming January 19
'That Which Can Be Heard' poetry pamphlet, Burning Eye Books, December 18
'ABCs' and 'Mehndi Night,' in Poems about Britain anthology, The Emma Press, forthcoming October 18
One of 200 British BAME writers featured in Breaking Grounds, Speaking Volumes, 2017
'Relations,' in The Best Poetry Book in the World, Burning Eye Books, 2017
'We're Nothing Alike,' in Poetry Rivals 2015 – The Finalists, Forward Poetry, 2015
Relations
A poem about growing up speaking two languages - Gujarati and English - and the wonderful confusion that came along with it.
BBC Radio Leicester's Nativity - Angel Gabriel
In December 2015, BBC Radio Leicester commissioned 5 poets to reimagine the nativity story from the perspective of a main figure in modern day Leicester. Shruti confessed all as the Angel Gabriel.